Managed Endpoint Security
The End of Antivirus. Autonomous artificial intelligence is a genuine threat to software. AI increases productivity and reduces costs though it needs protection from attacks, every second of every day. As the number one antivirus replacement, we use an AI platform that allows your software to run seamlessly.
Protect your business today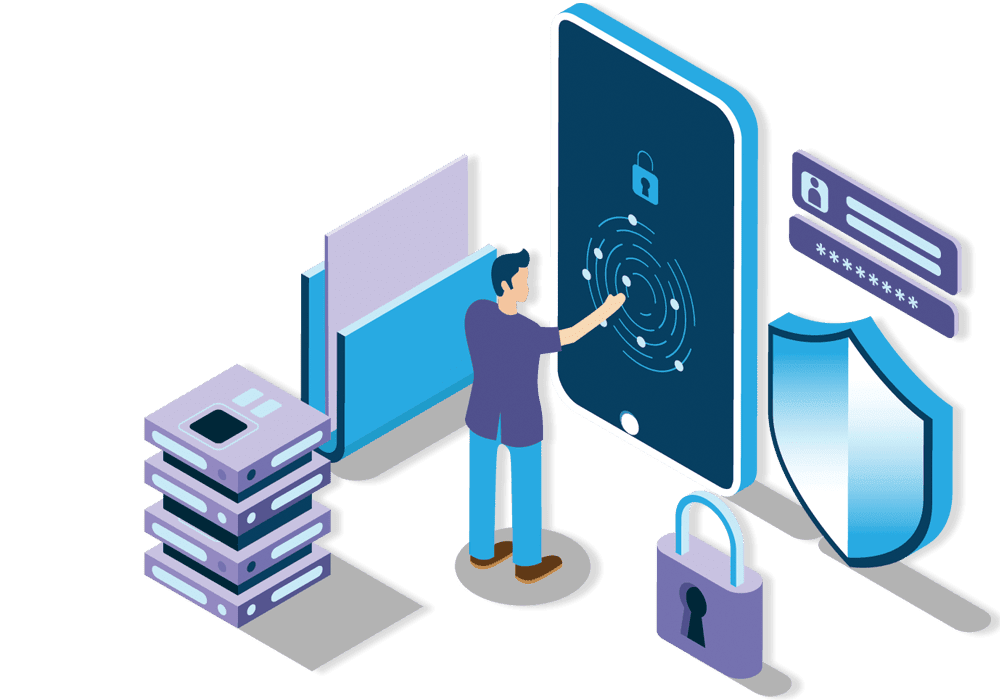 Data and networks are the backbone of a huge variety of industries throughout the world and even the most technologically advanced businesses can become victim to cyber attacks.
That said, it doesn't mean that you are simply waiting for a virus to attack your systems and eat away at your infrastructure. Through organised planning, you can protect your digital footprint every minute of every day detecting threats before they become a serious issue. Maintain network integrity and build value for your customers by using multiple AI engines and rolling back threats with SentinelOne.

SentinelOne was founded by a group of defence and intelligence experts who took a completely new approach to endpoint protection. Today, SentinelOne's breakthrough platform unifies prevention, detection, and response, driven by machine learning and intelligent automation.
SentinelOne Endpoint Protection Platform (EPP) is certified as an antivirus replacement, recognised by Gartner and NSS Labs, and trusted by the world's most forward-thinking companies to protect their business. It uses behavioural AI engines to track all processes and removing threats.
With SentinelOne, the heavy lifting is done automatically by a patented behavioral AI engine. The full attack story is provided directly from where visibility is best – on the endpoints themselves. It offers broad protection from a massive number of threats and attacks.
Devices defend themselves and will shut down processes in order to heal. When detecting issues, software will quarantine, remediate, and often roll back events to surgically keep endpoints in a perpetually clean state. Hunt more and pivot less.
eploy autonomous Cloud Workload Protection Process (CWPP) across cloud, container, and server workloads. The building blocks of your secure cloud transformation are visibility, file integrity monitoring, protection, and compliance. Your Cloud remains protected and secure through CWPP.
Our team will respond and deal with any threats
We will notify you if any of the endpoints is infected
We can protect any device, and any platform
Existing Provider?
Do you currently have Endpoint Protection?
You need to select an item to continue
VAT
You need to select an item to continue
SentinelOne
Please choose how many endpoint(s) your business require?

3
miniumum 3x per business
You need to select an item to continue
Almost there...
The estimated monthly cost to supply Endpoint Protection is :
/month
Summary
| Discount : | |
| --- | --- |
| Total : | /month |
By submitting this form I confirm that I have read and accept the Privacy Policy of this website.
---
Please note that each Endpoint Protection is charged on the monthly basis. Each request is manually reviewed, so please make sure you have included all the necessary details.